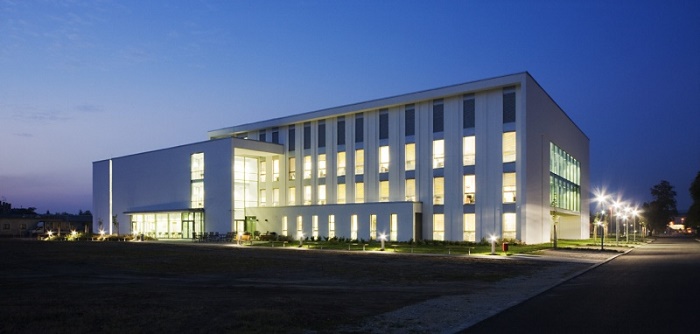 The Faculty of Informatics became a separate faculty in 2004.
Our teachers working at six departments of the faculty represent outstanding, internationally acknowledged intellectual potential. The Faculty of Informatics plays a dominant role in the fields of university education and scientific research in the region. Our staff have been training IT professionals at an internationally acknowledged level for several decades. In 2011 the Faculty moved into an award winning new building which is located on the Kassai Street Campus.
Students of the Faculty of Informatics can major in different courses in which our goal is to provide them with such complex theoretical and practical knowledge that make it possible for them to model science-based practical problems, to find suitable methods for solving such problems, and to process and develop necessary applications in the field of Informatics.
Several awards are given to students who excel in their studies and who make a lot of efforts on behalf of the Faculty. Our goals which are defined in our strategy are also supported by our foundation.
Last update:
2023. 03. 17. 09:45