2019, December 16 - 15:09
Valina L. Dawson was presented the "Debrecen Award for Molecular Medicine" on 26th November by University of Debrecen. She was awarded for her findings facilitating Parkinson's disease and stroke treatment. The neurologist professor is the first woman to receive the prestigious award.
The annual academic prize was established in 2003, and it is awarded to internationally acknowledged researchers for extraordinary contributions to molecular medicine, demonstrating benefits applicable to patient care.

- The award has gained prestige, it is recognized everywhere in the field of medicine increasing the reputation and recognition of the University of Debrecen – explained László Csernoch at the press conference preceding the award ceremony.

The Vice Rector for Scientific Affairs emphasized the rapid development of medicine, and the importance of recognizing the breakthroughs that are significant for humanity as well. The professor also revoked that among the winners elected annually by the professors of Faculty of Medicine of Debrecen University there were researchers who later were awarded the Nobel prize.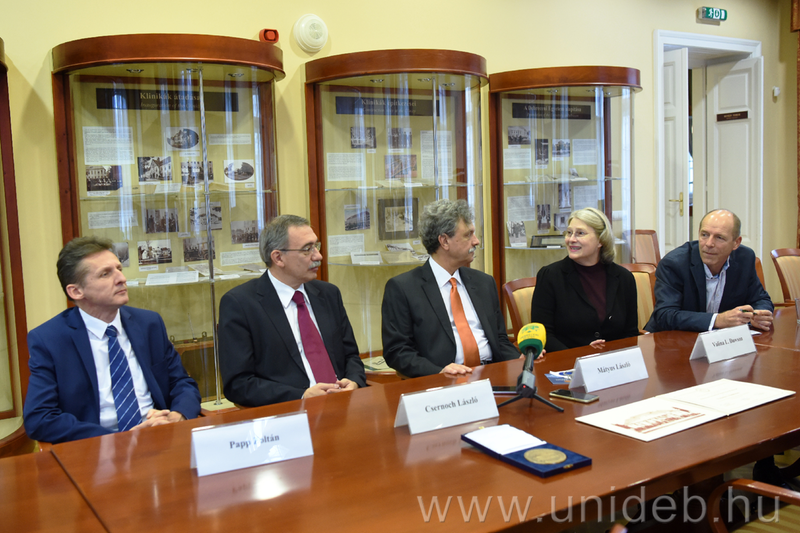 - High quality education is impossible without research, consequently, we have to be aware where the scientific lead is, and we can be acquainted with the world's leading researches presented by the award winner researchers – said László Mátyus.

The dean of Faculty of Medicine highlighted that this is the 17th award ceremony, and it is a great honour that all the recipients accepted the award and joined the prestigius company of winners with pleasure. This is a great contribution to the formation of a live scientific relationship between the Faculty of Medicine at the university and internationally acknowledged scholars.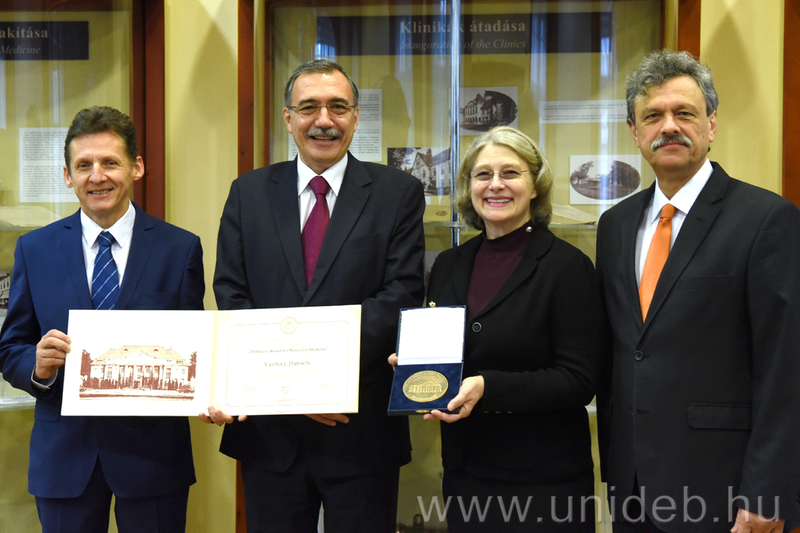 This year the "Debrecen Award for Molecular Medicine" was awarded to Valina L. Dawson, professor of Johns Hopkins University (USA), Institutes of Neurology and Cell Engeneering.

Zoltán Papp, vice dean of Faculty of Medicine said in his appraisal that Professor Dawson's research contributes to the correct interpretation of tissue changes resulting from Parkinson's disease and cerebral blood flow disorders, i.e. stroke.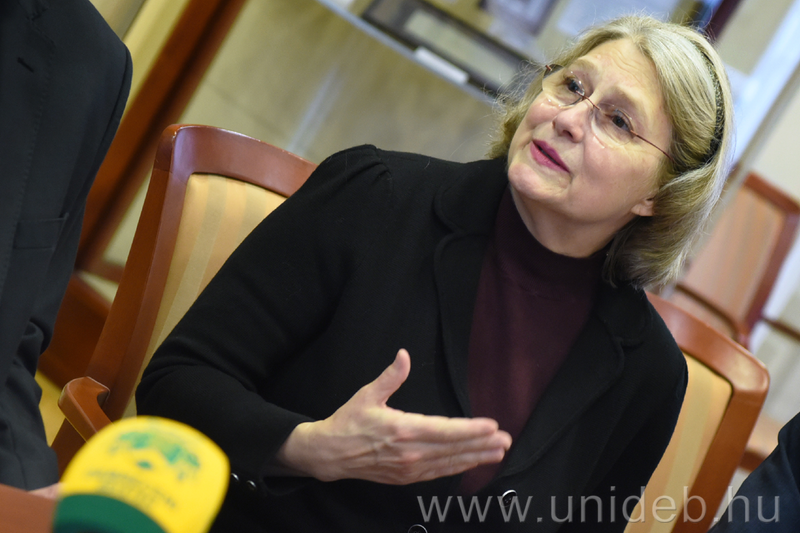 Owing to the results of her research, more light is shed on the genetic factors leading to Parkinson's disease and the role of signal transmission characterizing the disorder. Professor Dawson has identified a new type of cell death by exploring the detailed mechanism of neuronal death observed in Parkinson's disease, and several protein inducing the process.

- We have reached a point from where we can make significant progress in healing – stated Valina L. Dawson.

The American scholar told that researches are being conducted in the preclinical phase, while others are in the phase of clinical trial. As a result if her work, she trusts that in the future neurological diseases like Parkinson's disease or stroke will be prevented or treated more effectively by medication.


Professor Dawson is the first female researcher who was awarded the "Debrecen Award for Molecular Medicine". The prize-winner hopes the award urges the scientific community for further research and competition.

After receiving the plaque, the award-winning professor reviewed her research findings in the Aula of the University of Debrecen.

Press Office