Zoltán Barta, university teacher of the Faculty of Technology and Science at UD has become member of the Academia Europaea (AE). With the renowned behavioural ecologist, UD now has eight members in the organisation.
After thorough consideration, 361 researchers have been awarded membership to the pan-European scientific organisation established in 1988. The Academia Europaea has over 4.000 members, all selected from the European science community. The 22 sections of AE cover all areas of science, including natural sciences, life sciences, humanities and social sciences.

Zoltán Barta is the head of the Department of Evolutionary Zoology and Human Biology of the Faculty of Science and Technology, and the director of the Institute of Biology and Ecology. His research topics include the evolution of cooperative behaviour, animals' personality, environmental variability, and optimal behavioural pattern over a year.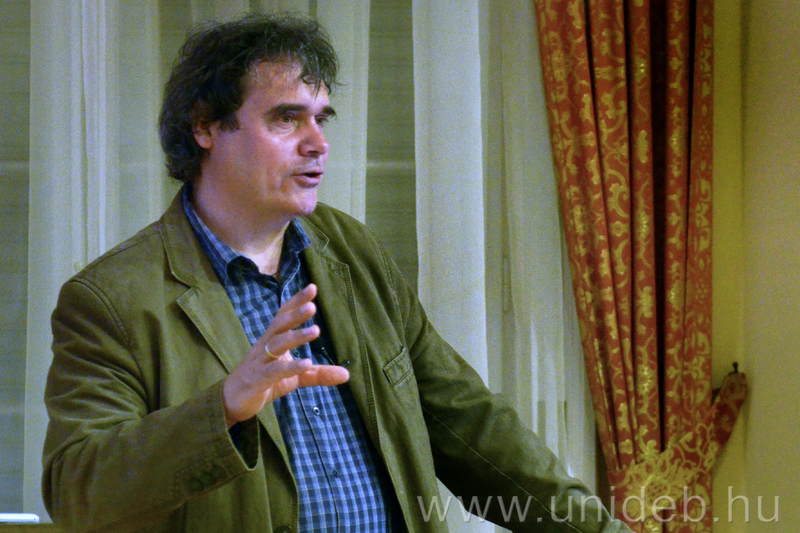 With the Hungarian scientists selected in September, now 130 researchers represent our country in the organisation, eight of them from UD, including Zoltán Barta, László Csiba (ÁOK), Gyula Csikai (TTK), László Fésüs (ÁOK), Kálmán Győry (TTK), András Kertész (BTK), László Muszbek (ÁOK), and László Nagy (ÁOK).

The Academia Europaea seeks to promote European research work and results, to support interdisciplinary and international cooperation in research projects, and to inform society about the usefulness of scientific research.7

Press Office